Camp KBY Dates are set for 2014.  Check out the Youth and Camp section for all the details!  Due to old man winter we have combined Sailing CYF & Sailing Chi Rho to June 15-20.
All Disciples Sing date set – September 21 – Madisonville FCC
Click here for all the information.
All Disciples Sing Choir Registration & Details
Ministry School Dates – June 23-26, 2014.  Click here for registration information:  2014 LMS Brochure

Mark Your Calendar – Regional Assembly will be held September 25-27, 2014 at First Christian Church Hopkinsville.  Keynote Speaker will be Diana Butler Bass.
KY Disciples Women's Ministeries
2014 Spring Conference Registration form is below.
April 12 is at Crestwood Christian Church.
Opening Worship Preacher – Dr. Charisse Gillett
Andra Moran, Disciples recording artist will provide conference music and lead
a "Brim" workshop.
April 26 is at Henderson First Christian Church.
Preacher is Lisa Caldwell-Reiss, Co Pastor at FCC Fort Thomas.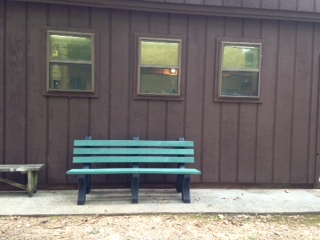 here is the bench – one of two.
here is the picnic table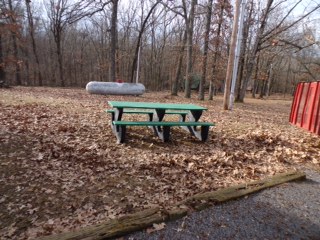 Yes we are still saving those plastic lids:  We have two benches and an 8′ picnic table on site.  We have been gifted over 2000 pounds of lids for additional purchases from Green Tree Plastics.  Thank you Holy Name, Henderson for the wonderful gift.
8′ Picnic tables are $600 plus 1100 pounds of lids.  8′ Benches (with backs) are $500 plus 250 pounds of lids.  There are other items within the program offered by Green Tree Plastics.  Contributions of lids and/or money to help with the cost of the item are greatly appreciated.
Camp Photos are located using the tab above – Youth and Camp.